WIT provides consultancy using the only research-validated assessment of Cultural Intelligence (CQ). With cultural intelligence development as the foundation, we employ a continuous development model to provide clients with a customized process for addressing diversity, inclusion and organizational development goals.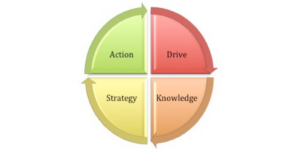 The WIT process is based on over 30 years of experience in addressing diversity and inclusion and providing support to leadership, teams and organizations. We take the time to collaborate with every client, assessing current status and developing a customized plan. WIT will work with clients to implement and monitor their plans supporting the opportunity for goal accomplishment.
Assessment of the four factors of CQ: Drive, Knowledge, Strategy, and Action facilitate identification of values, unconscious bias, self-efficacy, motivation, and communication abilities that can then be used to support development. The CQ assessment provides individual reports and group reports with reflection and action plan components. The assessment can be given as pretest/posttest (baseline/growth measure) and/or 360-degree assessment to set goals, measure individual growth and perceptions, measure group growth as well as analyze staff perceptions of leadership.
CQ Assessments
*  By measuring capabilities in four distinct areas: CQ Drive, CQ Knowledge, CQ Strategy, and CQ Action, the research-based assessments are designed to measure effectiveness in diverse situations and to promote a deeper understanding of

our

approaches

to life and work and how those compare to others.  Assessment results can be used to establish growth based action plans.
*  Assessment options to meet organizational needs include the CQ Basic Assessment that includes norms for the 4 CQ areas and corresponding sub-dimensions and action plan development, the CQ Pro Assessment that includes the norms for the 4 CQ factors and corresponding sub-dimensions and cultural value and action plan development and the CQ 360 Assessment that provides for both self-assessment and feedback on the 4 CQ factors and corresponding sub-dimensions and cultural values,
*  Assessments can be single or pre-post.
*  WIT provides interpretation of results and support with action plan development, implementation and monitoring.
Cultural Intelligence is the "How":
A process to quantitatively measure change in a non-judgmental manner

How to understand and address cultural "unconscious bias"

How to maximize globalization and culture through understanding natural tendencies

How to enhance skills and abilities necessary to implement targeted diversity strategies and initiatives
The development of Cultural Intelligence provides:
Leadership with an understanding of and sensitivity to employee values that supports the ability to:
Create an atmosphere of equity
Build trust
Develop and sustain collaborations
Increase productivity by improving relationships and decreasing conflict
Address employee satisfaction with the work environment and team relationships
Leadership and employees with the ability to improve customer relationships that:
Build trust
Increase ROI addressing customer satisfaction through better understanding of customer values
Strategy and action support by:
Increasing cross cultural knowledge in a non-threatening, non-judgment environment
Improving communication skills – verbal and non-verbal
Enhancing self-efficacy in cross-cultural situations
Developing culturally appropriate engagement strategies
---
Whatever It Takes (WIT) develops workshops and training to address the diversity, inclusion and equity challenges of organizations. WIT understands the need of professionals for real-life, practical strategies and experiences in order to build knowledge, understanding, application and capacity. WIT workshops are highly interactive and challenge participants to engage in self-reflection and action plan development using practical strategies that address performance and workplace improvement. True to its continuous development model, WIT encourages organizations to ensure professional development provides support beyond singular sessions to support individual and organizational growth that leads to systemic change.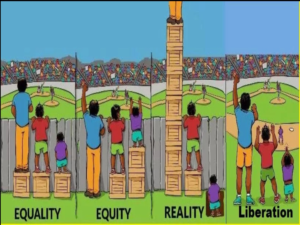 To read more about the graphic go; ~click here~
---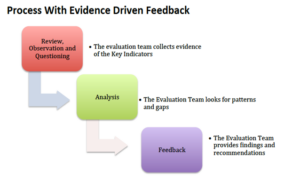 The Whatever It Takes (WIT) continuous development model is applied to organizational assessment and strategy development using a data driven process. WIT assembles a team of expert consultants to assess the current state of the organization. The current state is analyzed for performance gaps and feedback is provided to support the improvement of both individual and organizational performance. A detailed report containing evidence of current performance strength and growth areas is provided. Feedback provides strategies for growth and can be utilized in the strategic planning processes.
Customized Support
                  

  Strategic Planning

                                  

  School Evaluation

WIT facilitates strategic planning that supports team building and collaboration and provides coaching toward effective organizational leadership.

~Learn More~

WIT conducts comprehensive school evaluations based on best practice Key indicators and measures in the areas of (1) Teaching and Learning, (2) Leadership and (3) Professional Learning Community.

~Learn More~